Canada
Our first day in Vancouver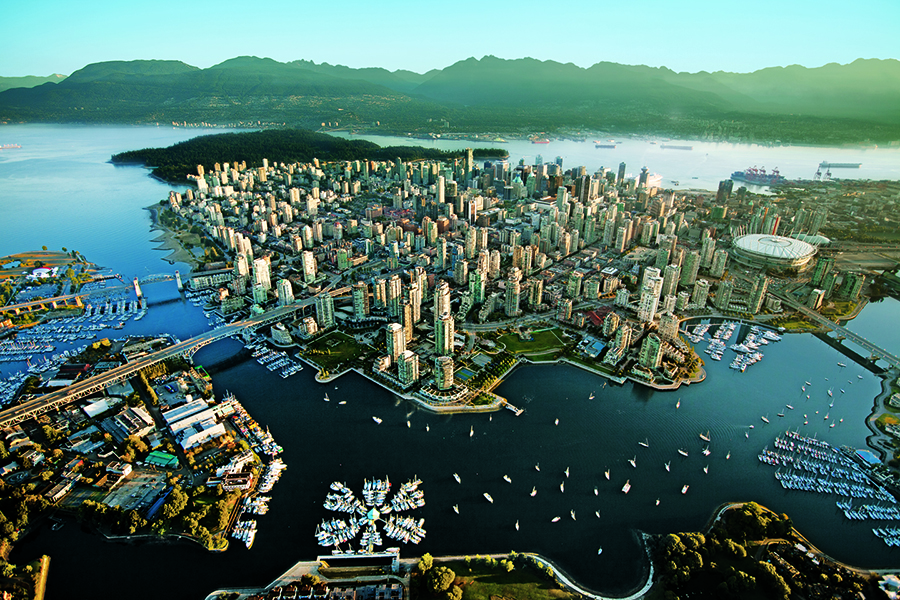 Our journey began in Madrid where we met with our group leader Arantxa and with our team mates who would soon become our best friends. We flew first to London Heathrow where we had time to walk around the airport, play some games and have something to eat (for those who were already hungry). During the 9 hour flight to Vancouver we watched several movies, chatted with our new friends, listened music and ate good food (we especially enjoyed the dessert!). We were eager to land and finally met our host families and see our new home for the next few weeks. Vancouver airport is very nice with waterfalls, plants and sculptures all over the airport. As we were waiting for our luggage we began to become a little bit nervous as many of the passengers of our flight had already collected their luggage but nobody in our group had still collected one's. After waiting a little more we asked for our luggage and the person at the airport desk told us that our suitcases were still in London. Fortunately as we had taken pictures of our suitcases before leaving Madrid this was very helpful to find quickly where the luggage was.
We arrived quite late to our host families' on Friday evening, therefore Satruday was really our first day in Vancouver. We spent the morning to meet with the members of our families, especially those who lived with young children as they were asleep on Friday evening when we arrived. Because of the jet lag we were a little bit tired (some of us woke up at 3:00 am) but we were so excited about beginning this great experience that we were full of energy.
According to our planning we were about to go to Estanley Park in the afternoon, this is the biggest urban park in all Canada, but we changed our mind and decided to go to the Pacific Centre which is a big commercial centre so that we could buy some clothes and other stuff. As we are here for several weeks we will have other opportunities to go to the park!
The trip to the Pacific Centre was the occasion for all of us to take the bus for the first time. Some of us had to ask to Canadian people for our way because we got something lost and all of us highlighted that Canadian people were so kind and helpful with foreign people. As we were traveling in the Sky Train we could observe the civility and good manners of the Canadians, in less than 30 minutes we saw more than 6 people standing up to offer their seat to elderly people or mothers with babies or young children.
We had lunch all together and it was funny to see everyone discovering what his/her family has prepared for him/her. Also this was time to share our first impressions about our host families, our houses, our rooms, etc. Everyone seemed to have the best family!
After lunch we went to buy clothes and other stuff and we had fun comparing who had found the cheapest things.
We then went back home as we were eager to spend more time with our new families.
The following days will be full of great experiences and events, we are very excited about beginning the English course and doing a tour in Vancouver.
Subscribe to our Newsletter
…or search anything you want here: