Canada
Making Your Student Feel At Home – the first 24 hours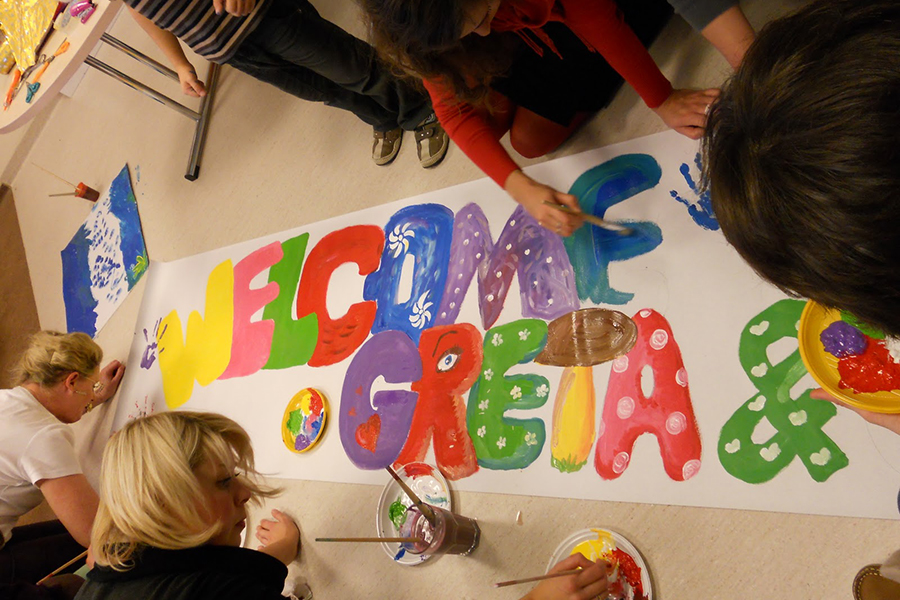 You and your family have decided to host a student and after several months waiting for meeting with your student, the so expected day has finally come!
We would like to give you some tips on helping the student to adapt to your family life as this will help both of you to enjoy this wonderful experience as much as possible.
The first 24 hours with your student may be the most challenging, but here are a few tips that will make it easier for everyone. Remember, even though you may be nervous, your student is likely more so, along with being excited and tired from his or her long journey.
There are some things you can do even before the student arrives to make him/her feel more comfortable. Hang a banner at your house, welcoming the student by name or place a welcome card on their bed, signed by all members of the family. Another good idea might be to give the student something small to remember your first meeting by, such as flowers or a small Canadian flag or pin. While not expensive, these will mean a lot to your student.
For students coming from another time zone, it is nice to leave a small gift basket with a bottle of water and a packaged snack in case he/she wakes up during the night due to jet lag. A $5.00 phone card is also welcome so he/she can call home to announce safe arrival.
Upon arrival at your home, immediately show your student which room is his/hers . Let your student know that this is his/her own room. Your family must also respect that this will be his/her private area and knock first before entering their room.
Now you can begin to get to know one another. Think about what you want the student to call you – would you like them to use Mr. and Mrs. Smith…or Mom and Dad…or your first names? Introduce all family members and even pets!
Making the student familiar with your home is very important but should be kept to a minimum on the first evening. Just show your student the essentials that he/she may need right away, such as the bathroom, but save routines for the next day unless your student is full of bounce and seems genuinely keen to learn it all now. It is better to let your student relax and get used to their new home. In the next days you will have time to help your student in settling in and knowing how your home is operating.
Your student will feel reassured if you explain him/her what you are planning to do with him/her on the following day. If your student begins the course on the following day explain him/her that you will accompany him/her to school and pick him/her up.
Please make sure that the student understands what is being explained to him/her. Have your student repeat after you and ask if he/she understands. It is most important that you communicate effectively. Make sure each of you understands what they should be expecting of each other.
Please insist that your student calls home either upon arrival or before going to school the next morning. This will save many phone calls from distressed parents wondering if all is well. Please place the collect call for your student to ensure that the charge goes through properly or have him/her call collect using an operator from his/her country.
Remember that the Red Leaf Local Coordinator is available for anything you need to help you in making the experience of living with your student an enjoyable one for both of you.
Subscribe to our Newsletter
…or search anything you want here: