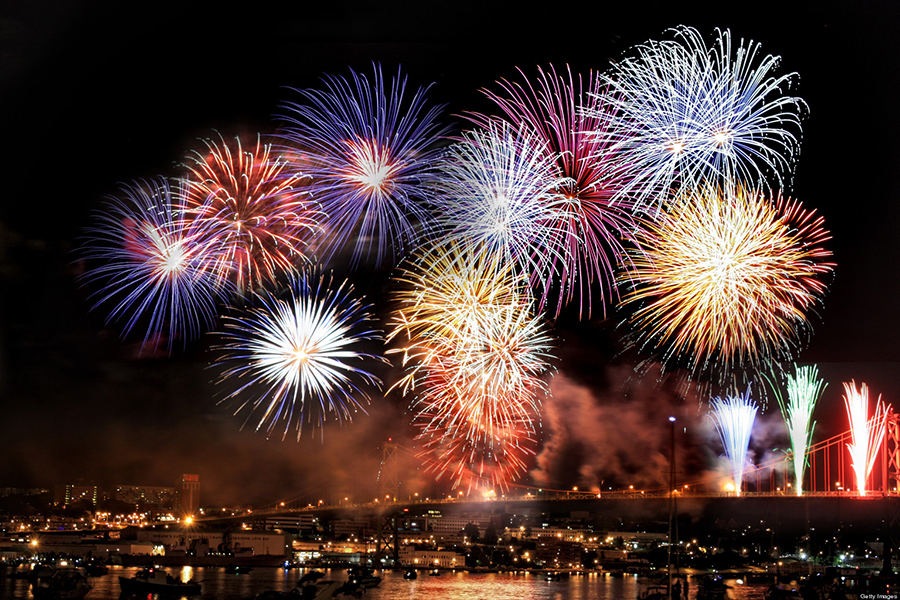 Last week, on Tuesday, July 1, Canada celebrated one of the most important days of the year, the Canada Day, frequently referred to as "Canada's birthday".
Thousands of Canadian dressed in red and white gathered all over the country to commemorate the independence from England signed on that date in 1867. Canada Day has been an official holiday since 1982 when Canada became fully independent.
Which are the main festivities during the Canada Day?
Activities are organized all over the country and each place has its own unique way of celebrating the Constitution Act, from bike races and pancake breakfasts to outdoor concerts and parades.
Ottawa, Canada's capital, is the place to be if you want to take part in a lot of festivities and enjoy the good cheer. The Canada Day in Ottawa includes Flag-Raising Ceremony, cultural performances, sport activities, displays, games for children and families, inflatable slides, acrobatic performances and much more. Many artists were performing in Ottawa on July 1, such as Véronic DiCiare, Terry Kelly and Nadja. The evening was topped off by spectacular fireworks which lighted the skies over the Ottawa River.
In Vancouver, Halifax, Toronto and other cities, people can also celebrate Canada's birthday with very popular festivities such as great food, live music, street festivals, parades, bike races and fireworks.
Curiosities
For Quebec inhabitants July 1 is also known as the Moving Day. This tradition comes from the French colonial government of New France which forbade the landlords from evicting their tenant farmers before the winter had finished. In 1866 the Moving Day was officially set on May 1. In 1973 the Quebec government decided to move this day to July 1 as this would allow the children to study the full year in the same school and because the weather in the summer was quite better. Also it would allow the Quebecers to move on a Holiday.
Canada Day Challenge
The Canada Day Challenge was one of the activities organized during the Celebrate Canada festivities which took place from June 21 to July 1. This challenge is a good way for young people to explore the culture, identity and history of their country. You can visit the website of the Government of Canada to see the winner of the 2014 challenge.
Subscribe to our Newsletter
…or search anything you want here: